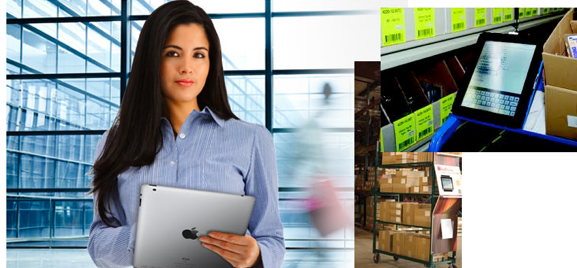 | | |
| --- | --- |
| Dates | See my public calendar for open classes or trainer availability |
| Length | 3,5 hours |
| Cost | 80 $/person |
| Where | Onsite, or in a lab at INIS (métro Berri-UQAM) |
| Infos | Contact marioblais@me.com |
| | The cost presumes this activity will be delivered in your organisation with your hardware/network and a minimum of 6 to 8 people participate. |
Who should attend

Managers, assistants
Support staff, teachers, administrators
Sales reps, clerks, anyone having to work with mobiles
Short
Fast-paced 3,5 hour workshop full of demonstrations in front, few slides and much hands-on; you practice what is shown immediately, emphasizing that you do get a chance to ask questions, and are encouraged to share your discoveries with colleagues.  The goal is to elevate that comfort level in front of this new computer using gestures, manipulating icons, finding hidden features, making it yours.
Prerequisite
You want to learn a different digital tool to work and communicate
You already know how to navigate the Internet with a browser (Mac, PC or mobile)
You can tap, slide, point and pinch with your fingers
1/2-day contents (I will customize for your group)
Pad terminology (ports, hardware, buttons, holes)
Manage settings and customizations
Multilingual keyboards, accents, shortcuts, tips
Use and manage text and images (select, copy, paste, dictionnaries)
Camera – some hidden settings
Maps – how to get there
Safari – navigation tips, manage bookmarks
Sharing files (app, iTunes, AirDrop, email)
Sharing your data plan from your cell (if applicable)
Presenting your iPad on a TV/projector, wirelessly via AppleTV and AirPlay, or with an HDMI cable
Finding/getting help
Workshop
3 hours, either 9:00-12:00 or 13:00-16:00
Bring your own iPad, updated to iOS 9
Internet access has to be supplied in your classroom
Concepts and demos in front, practice immediately, Q&A
Personalized interventions, answers to your questions
Before class, please prepare the following :
For the mobiles :
WiFi has to be easily accessible and stable in the classroom
TV1projector with HDMI connexion and AppleTV (I can bring mine)
iPads are up to date with latest system and regular apps
For the participants :
An Apple ID is necessary for each participant that wants to access the App Store
email will already be configured and functional on each iPad
Documentation
A Quick Reference Guide will be handed to students.
Mario Blais
Apple Certified Trainer
Apple Certified Technical Coordinator
Apple Certified Support Professional