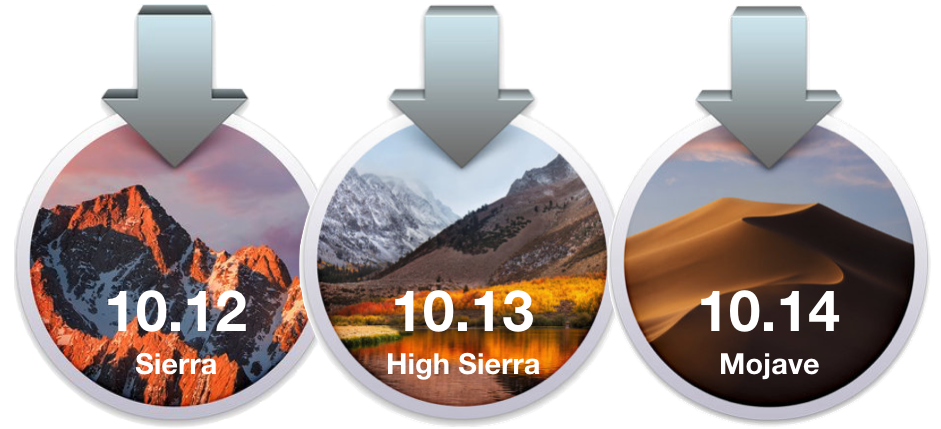 | | |
| --- | --- |
| Dates | see my public calendar for open classes or trainer availability |
| Length | 2 days |
| Cost | 650 $/person including muffins and lunch onsite |
| Where | Onsite, or in a lab near you (INIS, métro Berri-UQAM) |
| Infos | contact marioblais@me.com |
| | The cost presumes this activity will be delivered in your organisation with your hardware/network and a minimum of 3 people participate, or 6 people if delivered at INIS. |
Brief
(This is not an Apple Certified training) You are technical staff providing IT support to many users, all levels, but your actual real-time experience with macOS on Macs is either minimal, none, or you've been forced to learn this "other" OS on the fly to get your users back on track.  Maybe your organisation is going through a period of technological changes and you do need a knowledge upgrade.
Here's a dynamic 2-day training that covers essential concepts, tools and tasks you need to know in supporting and troubleshooting this modern operating system in your workplace.  These workshops were created for people with years of tech support on other systems and now need to get a "kickstart" on macOS to learn how it thinks, where its tools reside and what they're called, how to fix disks, view and access hidden files, get network information, lock the BIOS and much more.
Answers to your questions, demonstrations and workshops that provide immediate feedback to students, the goal here is to help you provide the best user support on macOS systems.
Pre-requisite
Technical support staff, level 1 and 2
You already work in tech support on Mac, Windows or Linux
Working with macOS less than a year…
Day 1 :
Installation, Recovery HD, firmware locking,
File System, Disk Utility, invisibles,
Users and Keychain, FileVault,
Managing Apps, troubleshooting,
Networking & tools, config files, AirDrop and AirPlay
Day 2 :
Troubleshooting overview
MacOS's built-in security, new SIP protection
Terminal (command-line), Automator, first scripts,
Some macOS features,
launchd, your first malware creation…
Boot sequence, why all those startup keys?
These activities have been tried and tested on the following university support staff members with high satisfaction evaluations :
Ottawa University
Carleton University
Université de Montréal
Bishop University
Université de Sherbrooke
HEC Montréal
Ville de Montréal
Radio-Canada, Montréal.
Workshop schedule
8h30 to 16h30, or your preferred schedule;
muffins/donuts offered by the trainer;
one Mac per student;
concepts shown in front, participants will learn as they discover and practice;
personalized interventions, answers to all questions.
Hardware used
If you will be having an onsite training using your hardware, I can provide a short list of items and points to consider before having the activity.  If at INIS, a recent Mac lab is provided for this workshop with reasonable added costs.
### the Macs may be formatted, we do play with different tools
Internet access (wired or Wi-Fi) is not guaranteed
Bring your own 16 GB USB key to create a startup install disk
Bring your own USB/Firewire/Thunderbolt/USB-C peripherals
Documentation
Students will receive my 80+ pages PDF documentation containing texts, references, links and exercises.
You are still invited to get Apple's official technical reference guide if you wish to prepare to pass a certification exam later.
– macOS Support Essentials 10.14 (Peachpit, Feb. 2019)
Enrolment
Information requests and enrolment via email please.
In Québec, I always hand out presence certificates from Emploi Québec (C.P.M.T.), and modify it slightly for Ontario and other provinces.
Assured fun and creativity in technical learning.
Mario Blais
Apple Certified Trainer
Apple Certified Technical Coordinator
Apple Certified Support Professional